Game Preview - Devils V Clan
11th Dec 2014 | Posted by Skippy
---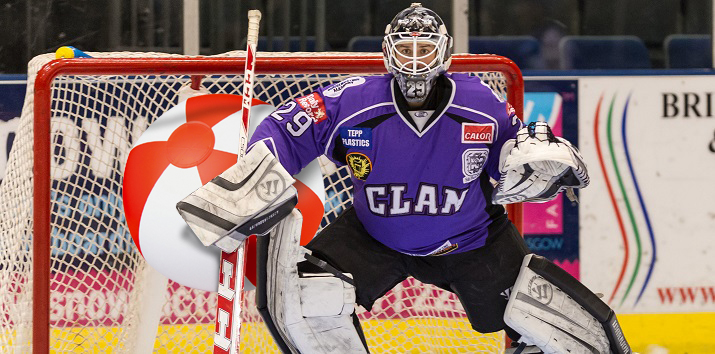 This Sunday the Devils take on the current league leaders the Braehead Clan at home in Cardiff. This will be the third meeting between the two teams so far this season with the wins going to the home teams on both the previous meetings we have the series split at 1 game apiece. The Devils will no doubt be keen for some pay back after the last meeting where the Clan beat them 7 – 3.
Looking at the Clans recent form and games Saturday night saw them defeat conference rivals the Fife Flyers 2-1.
There was nothing between the teams for 35 minutes until the former Nottingham Panthers forward Leigh Salters found the net.
Flyers Chris Auger's levelled the game before Chris Frank's winner came shortly after
You can see highlights of this game here (if you have nothing else to do..) https://www.youtube.com/watch?v=CXOnEYGBadA
Clan Coach Ryan Finnerty had this to say -"We'd been pushing and pressing and Regan had made some good saves, so there was a sense of relief on the bench that we managed to get one in at least. "
"We hoped it would kick start something, but Fife came back on a five-on-three early in the third, but it was great to get another one not long after."
"Our heads didn't drop and while we could have got another one straight after, you can't be disappointed at a win."
"It could have made things a little less nerve-wracking, but any win against a quality team like Fife is a good one."
"It was a pretty good, fast and entertaining game. It was a tight affair and if we'd been able to get one or two earlier, we might have been able to expose them more."
"Fife deserve great credit for the way they defended and they pushed us all the way to the end, so I was pleased to see it out."
Sunday saw the Clan keep their place at the top of the Elite league after overcoming a difficult Hull Stingrays side to win 6-4 at Braehead Arena.
Matt Haywood showed great skill to score with a wraparound as the Clan went a goal up, but Cory Tanaka struck to beat Clan netminder Kyle Jones to level.
Leigh Salters was on target in the final minute of the first period on the powerplay as the home team went into the first break in pole position.
The former Nottingham Panthers forward added his second, showing great strength to get the better of Carl Lauzon and fire the puck past Stingrays netminder David Brown.
But Lauzon made amends to score shortly after, making it a one-goal game and keeping Omar Pacha's side in it.
Neil Trimm added Braehead's fourth, but Ryan Finnerty's men were pegged back again through Jordan Mayer, making the scoreline 4-3.
Jamie Fritsch blasted a shot from the blue line as Clan restored the two-goal lead shorthanded, but Lauzon again found a way through to keep Hull in it.
But Scott Pitt killed them off with an empty net goal in the final minutes to keep the points in Glasgow as Braehead made it four wins from their last five.
Highlights of this game can be found here - https://www.youtube.com/watch?v=49uHax2WWNQ
Speaking after the game coach Finnerty had this to say - "We were close to pulling Salters before the game as he's been battling an injury, but he wanted to try the warm-ups then give it a shot."
"I was pleased he scored his goals and it was something we shared a joke about afterwards."
"As for the game, you have to credit Hull for the way they stayed in it, but I felt we controlled most of the game."
"The scoreline wasn't indicative of the game and our special teams did their jobs well. Plus we scored two shorthanded goals, which is a first for me as a coach."
"It wasn't as entertaining as the game against Fife, but we'll take the points and rounds up a couple of big Conference wins for us."
Looking at the stats for the Clan the ones to watch are -
Neil Trimm on 14 Goals and 24 assists
Scott Pitt on 18 Goals and 19 assists
Stefan Meyer on 17 Goals and 25 assists
And going on last weekend's form Leigh Salters on 11 Goals and 14 assists.
In nets Kyle Jones is running a 91.2% save percentage and goals against average of 2.81.
I can't see any mention of Injuries for the Clan other than Ryan Kavanagh who's injury has been coverd with the signing of Jeff Smith or the Devils but both teams have games prior to this one with the Devils facing Sheffield on Friday night and the Clan facing Fife on Saturday.
We will be running the 'ridiculously childish and disgustingly biased' Match Night Live service for this game, as always expect name calling, slurs and bad jokes about keepers not being able to stop beach balls in epic proportions, at the usual location of http://www.the-inferno.co.uk/mnl
If you'd like to chip in with a comment or make a score prediction on the night you can contact us at matchnightlive@gmail.com.
---
« Back to News