Devils Win!!
6th Mar 2017 | Posted by James
---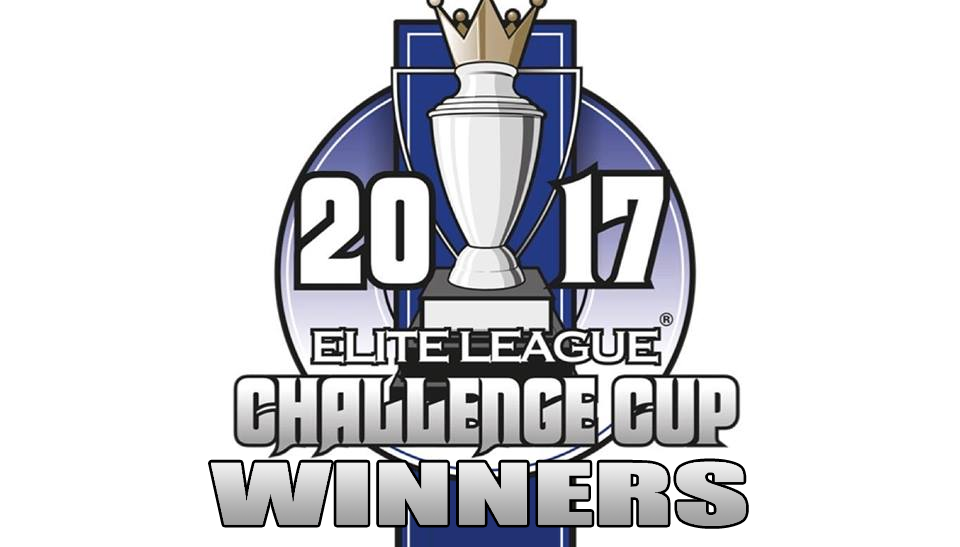 (
Taken from Elite League Site
)
Layne Ulmer's third period winner secured Cardiff Devils' second Challenge Cup title in three years as they beat Sheffield Steelers 3-2.
As expected, a loud and feisty affair between these two teams was played out as the first trophy of the season was delivered.
It was Cardiff that made the breakthrough four minutes into the game when he sent a shot into the top corner of the net to give them the lead.
Devils goalie Ben Bowns was tested at the other end as Levi Nelson and Geoff Walker both tried to find a way through.
It eventually came as the puck came loose to Robert Dowd, who took on his right and sent the shot into the net for the Steelers to equalise.
Paul Thompson's men then had the lead before the first interval as Matthieu Roy struck from the right hand side, beating Bowns low at his far post to put Steelers 2-1 up.
Devils upped the ante during the second period, as the shot count showed with Cardiff firing 17 shots compared to Steelers' two.
It took nearly 18 minutes of the middle session to draw level as Ervins Mustukovs proved unbeatable for large parts of the period.
However Joey Martin's puck got a final touch from Mark Louis to restore parity going into the second interval to set up an exciting 20 minutes.
Cardiff retook the lead early in the third as Joey Martin fed in Layne Ulmer, who was standing in the centre, with time to sweep his shot past Mustukovs.
But they almost lost one at the other end shortly after as Guillaume Desbiens robbed Andrew Hotham and was clean through on the Devils net.
Bowns showed great composure and coolness to deny the Steelers forward in a save that was the one that won the cup for Cardiff.
Sheffield tried in the dying minutes to pull level, but couldn't find a way through with Cardiff erupting in joy at the sound of the final buzzer.
---
« Back to News