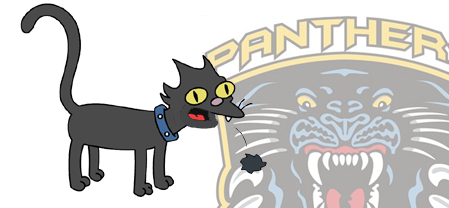 Let's pen those PANTHERS in the NIC
because you know what happens to cats that escape.
​
Devils having beaten the Panthers in 2 pre season games and a league game last month travel to the Lace City intent on maintaining their 100% record against a team that did the EIHL proud in the CHL.
If you are not making the trip .you don't have much choice but to join me (OJ) for MNL coverage as the Panthers do not have a wbcast.
Score predictiona as always to
matchnightlive@gmail.com
and like a broken record player another plea for texters. If you can help out text me on the MNL line 07527 625206